One of the strongest empires in Asia left colossal majestic temples where the craftsmanship of ancient Cambodian people reflect on faces and stupas. The remnants of this mighty kingdom are also witnessed in Southeast Asia's most magnificent archaeological treasure, Angkor Wat whose mystery and beauty can cast a spell on even the jaded visitors due to the ultimate expression of Khmer genius. Being favored by nature, Cambodia can bring unforgettable memories for tourists to enjoy the pristine beaches populated only by the occasional fisherman's shack or emerald wilderness in which there is a variety of species that still roam the remote forests of the Eastern Plains Landscape or feel overwhelmed by the plentiful number of birds appearing in both forests and wetlands.
An Empire of Temples
It would be a surprise to look back on Cambodia's history. Back in the past, Cambodia was once a mighty empire ruling three powerful nations in Southeast Asia, Laos, and Thailand Vietnam during the Angkorian period. However, due to the independence of Champa, this strong kingdom fell into dust, leaving numerous craftsmanship temples and artistic values in contemporary Cambodia. And one of the most prominent inheritances that can leave tourists in awe of the impression due to its scale and grandeur is Angkor Wat which distinctly bears the mark of the mighty Khmer empire. It is not exaggerating to say that Angkor Wat is Cambodia's archeological treasure which embodies the fine craftsmanship of Khrmer builders. the. Serving as the long-standing record of Cambodia's religious transition, Angkor Wat can make tourists overwhelmed by the significant number of Intricate carvings, bas reliefs, corridors and other patterns, making Angkor Wat an ideal destination for tourists wishing to gain insight into ancient Khmer's artistic values and Hinduism.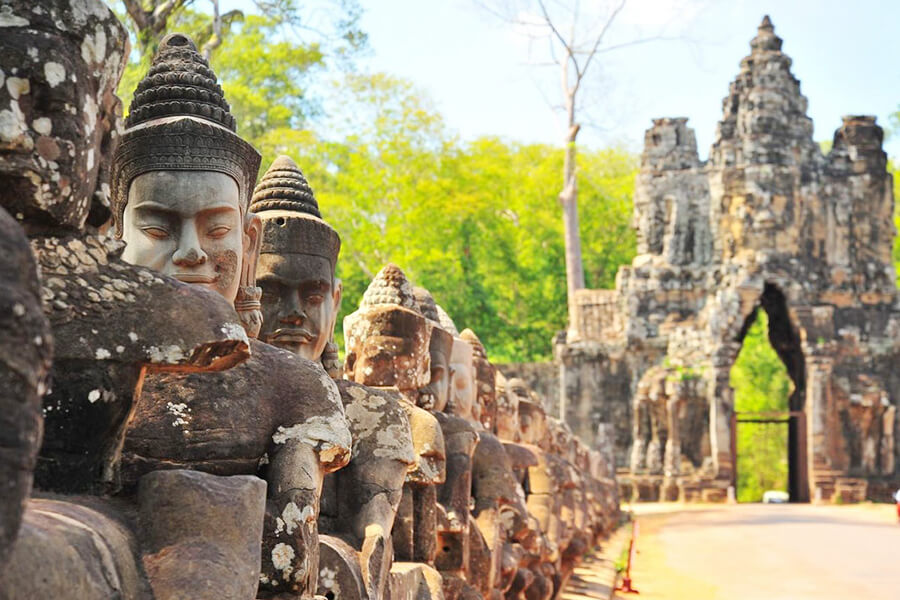 Different Shades of Urban Scene
Apart from time-honored constructions, visitors would be also astounded by the city's sophistication in Cambodia. When it comes to Phnom Penh which is Cambodia's capital, it is common to be reminded of a vibrant bustling city making an impression on vacationers with its charisma. Situated at the confluence of three rivers, Mekong, Bassac, and Tonle Sap, this fabulous city can leave visitors in awe of its provincial charm and serenity with French colonial mansions and tree-lined boulevards amidst monumental Angkorian architecture. If in Phnom Penh, visitors are fascinated by magnificent scenery, long-standing archeological sites, or dynamic megacities, the second city Siem reap will enchant even the most jaded travelers with Traditional colorful houses built on pills, markets, and Apsara dance shows. Viewed as a sleepless city, Siem Reap features a diverse nightlife which is characterized by several night markets and cosmopolitan cafes. Being different from these two bustling cities, Battambang is cloaked in a serene and tranquil vibe. In this cozy city, Relaxing flair, colonial streets, and authentic insight into the everyday life of Cambodians will bring visitors unforgettable memories.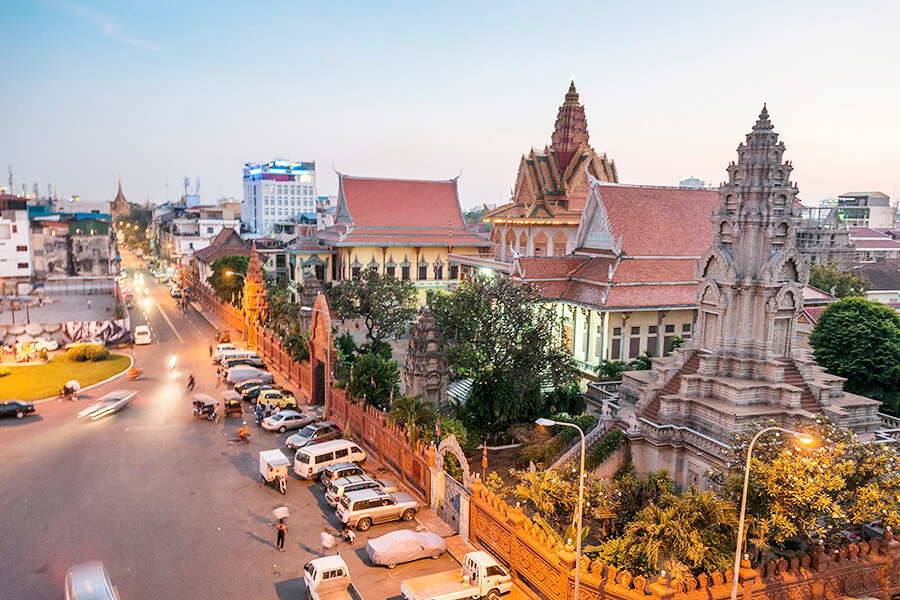 Interesting Adventures at Every Corner of Cambodia
In Cambodia's countryside, there is a likelihood for visitors to be mesmerized by the true beauty in daily life and the peaceful scenery with the stunning rice fields and swaying sugar palms. Or, if travelers wish to experience tropical islands with populous fishing communities, the South Coast will be an ideal destination. Lying in the southwest of Cambodia, Cardamom exudes the tropical charms of emerald wilderness, paving the way for ecotourism adventures. Moreover, some of the last remaining freshwater dolphins in the area can be found in the enormous Mekong River, which flows across the nation. Continuing the journey with a visit to the northeast, visitors can marvel at mountainous landscapes which are home to Cambodia's highland residents and be fascinated by numerous tourist attractions and wildlife.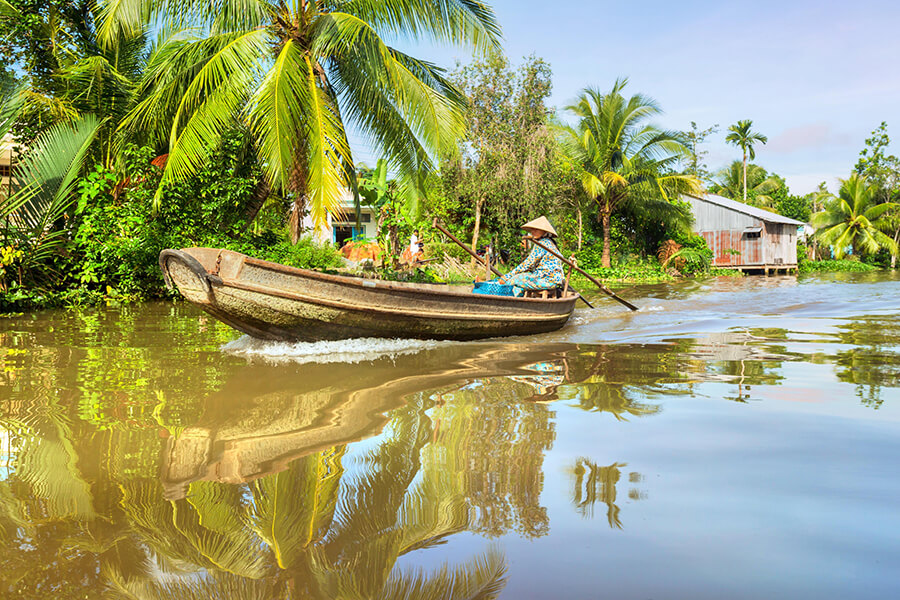 The Cambodian People 
The Cambodians are well-known for having risen from horrors with a profound belief and brave spirit after years of struggling with poverty and social unrest. Due to the painful history, Cambodian residents are often said to be passive, patient, resourceful, and superstitious. However, visitors still feel a friendly vibe from Cambodians because they lead a simple lifestyle and are easily persuaded by rumors and hearsay. It is not exaggerating to say that there are no visitors leaving this mysterious nation without showing any affection and admiration for the Cambodian's unbreakable spirit and infectious optimism but kindness and openness.