From: Anna Tay
Nationality: Singaporean
Travel in: February 2015
Dear Tracey,
We've arrived home safe after our tour in Vietnam. Thank you very much for designing such an amazing program. There were too many places to visit. We spent much time at each location because the written history was very interesting. Our guide was very helpful, polite and courteous, very descriptive of history and culture of each site. Our vehicle is clean at all times, driver was cool. The food is great, only 1 problem that we can't finish them all, too much for 2 persons. In general, we had a memorable and enjoyable experience in Vietnam; everything was smooth going, no rushing at all with just 9 days. Thanks again, Tracey and your guide, Mr. Viet who are very responsible persons. We will surely recommend you and your guides to anyone who wants to visit Vietnam.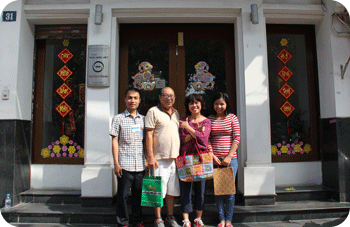 Anna Tay & Sng Kheng Whatt